News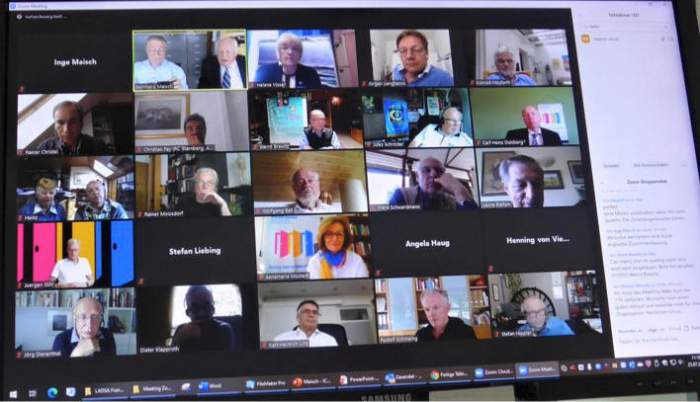 The Intercountry Committee Germany - Southern Africa met online via ZOOM for the first time in its history.
That made it possible for our friends in Southern Africa to participate in the meeting. Please find a protocol of the meeting, of ongoing and planned projects and interesting comments concerning our fellowship, Southern Africa, and Rotary.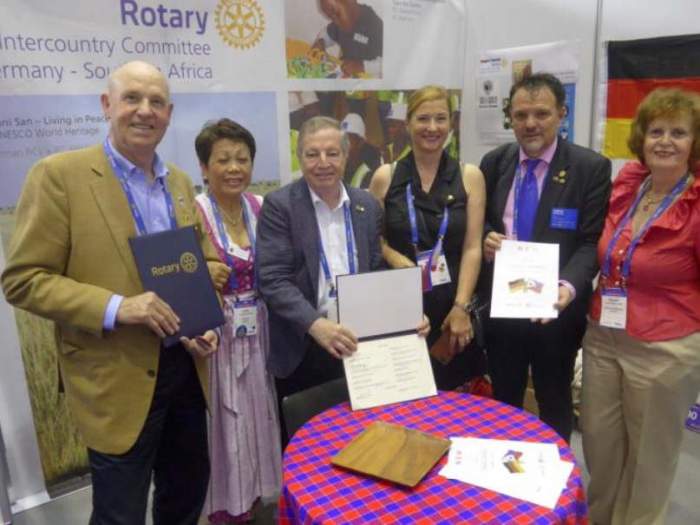 ICCGermany - Southern Africa welcomed partners at the Rotary International Convention 2019 at its booth in the Hall of Friendship
.
During the Convention, several ICCs shared the booth, strengthening the friendship between Rotarians all over the world. The members of the ICC Germany - Southern Africa say thank you to all visitors.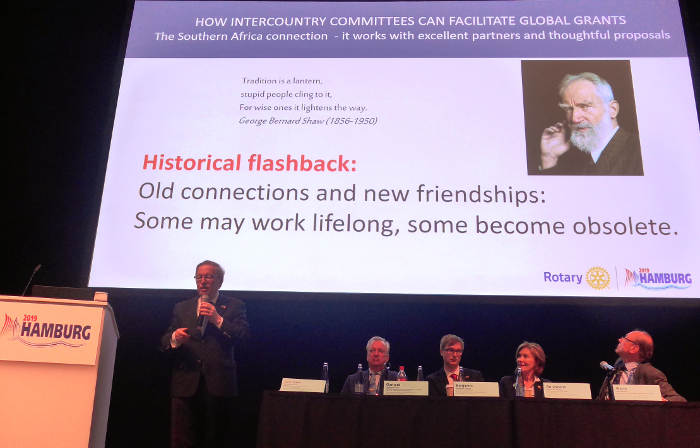 Topic: How Intercountry Committees Can Facilitate Global Grants
This is just a brief but sincere Thank You note to all Rotarian friends, who attended our breakout session yesterday on How ICCs can facilitate global grants. The posiive feedback was enormous. The ICC is most grateful to the panel, the discussants and the about 400 Rotarians, who have come to this session and our friends from SA who continued the communication in the informal Get Togather in the Moevenpick Hotel afterwards.