Aktuelles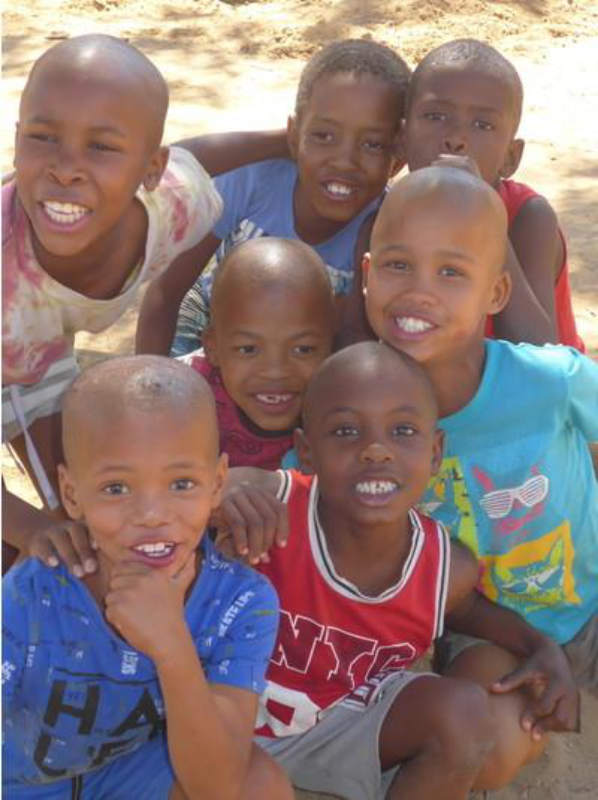 Im Rotary Magazin ist Online ein sehr lesenswerter Artikel über die Reise der deutschen Ausschussmitglieder ins südliche Afrika erschienen.
Im Artikel werden unter anderem die Projekte Go for Gold, Teach the Teacher und ein Solarprojekt vorgestellt.
Das Link zum Artikel: https://rotary.de/clubs/distriktberichte/go-for-gold-a-15237.html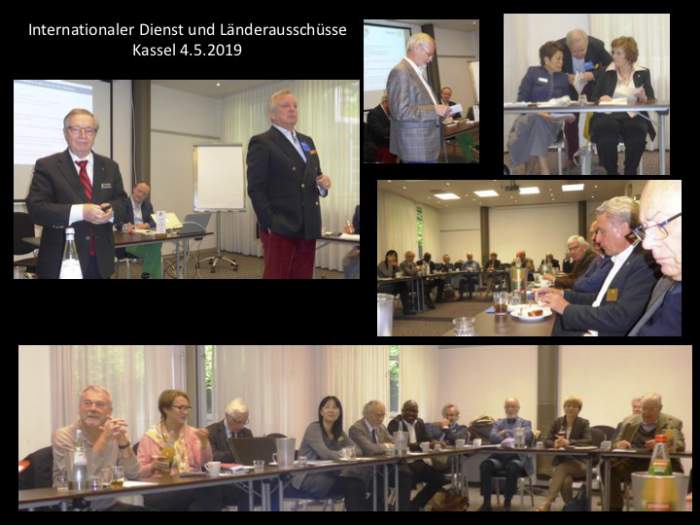 Am 8.11.2019 fand die Tagung Internationaler Dienst und Länderausschüsse in Hildesheim statt.Das ist in 2019 die zweite Tagung nach der am 4. Mai in Kassel.
Auf dieser Tagung werden aktuelle Entwicklungen besprochen und Ideen ausgetauscht. Der Vortrag zum Länderausschuss Deutschland - südliches Afrika kann mit dem folgenden Link heruntergeladen werden. Er enthält den Jahresrückblick mit bewegenden Momenten wie dem Treffen mit den Botschaftern von Namibia und Südafrika, den Begegnungen auf der Rotary World Convention in Hamburg und der Projekt-Erkundungsreise ins südliche Afrika.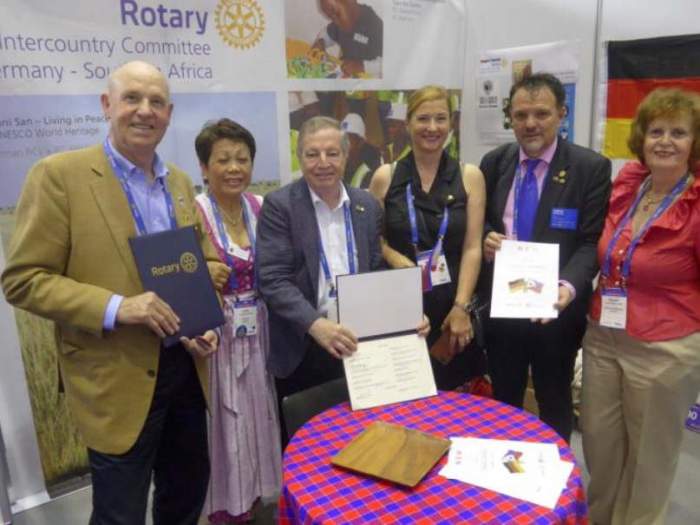 Der Länderausschuss Südliches Afrika - Deutschland hat viele Freunde an seinem Stand auf der RI World Convention im House of Friendship begrüßen können.
Außerdem haben etliche weitere Länderausschüsse den Stant genutzt, um die Freundschaft von Rotariern auf der ganzen Welt zu stärken. Der Länderausschuss Südliches Afrika - Deutschland dankt allen Besuchern.
ZOOM Meeting Deutschland – Südliches Afrika
Der Länderausschuss hat sich aufgrund der Abstandsregeln das erste mal online getroffen.
So konnten auch Freundinnen und Freunde aus dem Südlichen Afrika teilnehmen. Unten zum Download das Protokoll mit interessanten Berichten zu gemeinsamen Projekten und Projektvorschlägen, Entwicklungen im Südlichen Afrika und bei Rotary.
Interessante Artikel über den Ausschuss
Im Rotary-Magazin und auf der Distriktseite wird laufend über interessante Initiativen bei Rotary International berichtet.
Unten stehen Artikel über das Ausschusstreffen 2019 im Afrikaverein der deutschen Wirtschaft und einer über den Auftritt des Länderausschuss bei der Weltkonferenz 2019 in Hamburg zum Download.
Solange er online ist, kann der Artikel über die Weltkonferenz auch auf der Distriktseite direkt gelesen werden:
https://rotary.de/clubs/distriktberichte/der-laenderausschuss-d-suedliches-afrika-auf-der-world-convention-a-14672.html
GG Stipendium für ein medizinisches Post-Graduate Studium
The objective of this project is to allow Weludo Ngwisanyi to continue her medical studies for a post-graduate degree in General Surgery at the University of the Witwatersrand, South Africa.
Upon completion of her degree, Weludo will return to Botswana to continue her career as a surgeon which there is a shortage of citizen medical practitioners.

Weludo was selected by the Government of Botswana to undertake her primary medical degree at the University of West Indies, where she obtained a Bachelor in Medicine, Bachelor in Surgery (MBBS). Following her graduation in 2014, Weludo returned to Botswana and worked as a Medical Doctor at Nyangabgwe Referral Hospital. She then joined Boitekanelo Emergency Medical Services as a clinical director and Gaborone Private Hospital Emergency department as a sessional doctor.

She has volunteered her medical expertise at village wellness days, orphanages, and at HIV testing campaigns.
The budget for this course is approximately USD 49 000.
Rotary Club of Gaborone
Contact: Bill McLellan
Diese E-Mail-Adresse ist vor Spambots geschützt! Zur Anzeige muss JavaScript eingeschaltet sein!
Der neue Flyer
Zur Weltkonferenz ist das neue Faltblatt des Länderausschuss herausgekommen - damit es von möglichst vielen verstanden wird in Englisch. Bei Bedarf werden wir gerne auch eine deutsche Fassung zur Verfügung stellen.
Rotary Clubs HIV Laborkosten-Finanzierung
Nachfolgend Projektvorschlag und Situationsbeschreibung zur Bekämpfung der Folgen von AIDS in Lesotho:
Bei Fragen und Interesse an einem gemeinsamen Projekt bitte eine Email an Diese E-Mail-Adresse ist vor Spambots geschützt! Zur Anzeige muss JavaScript eingeschaltet sein!
ROTARY CLUB/S HIV LABORATORY CARE
BACKGROUND
Lesotho is highly burdened with HIV infected patients.
Thanks to goodness, the medications for HIV are currently available for free. Access to treatment is almost within walking distance to all who seriously wish to prolong their lives. There is a Test and Treat campaign going on in every corner in Lesotho. This means, many people are tested and immediately put on treatment. There is a workplace HIV testing campaign currently going on, so that people working in the factories who previously did not have the time to access HIV testing are now having it done at their work place during their break times.
Almost all these HIV testing and treating is carried on by many NGOs parading in Lesotho. The government of Lesotho has the desire to support the program by providing laboratory services to the patients. Unfortunately, the sheer number of patients and the challenging infrastructure and staffing of the government hospitals has become a stumbling block to the well intended progress of the project. Sadly, many patients go on treatment for months without proper laboratory investigations. Side effects of the ARVs are not picked or picked very late. There are many instances of patients having complications to their livers, kidneys and bone marrow presenting with late complications and death of liver and kidney failures and severe anemia requiring blood transfusion. And to make matters worse with the high percentage of infections getting blood for transfusion is getting more difficult than finding gold.
From 2009 to 2014, ALAFA an NGO, provided a comprehensive care for HIV clothing factory workers in Maputsoe and Maseru. About 5,000 factory workers and family were enrolled in the program and doctors in the private practice, including myself, were contracted to provide the medical care for them. Jesse Polyclinic was contracted to provide the supporting laboratory service to the patients. To the surprise of the doubting Thomases, we achieved a zero HIV infection in the children born to the HIV positive mothers and reduced the death rate among the factory workers to the surprise of the factory managers. Unfortunately as many good things come to an end quicker than we hope they run out of funds and closed. The burden of looking after the patients was left on the contracted doctors who due the humanitarian reasons have continued to look after those patients.
The challenge faced is laboratory backup. The government of Lesotho promised to take over the program but implementation of the promise has not happened.
The Club would like to take on that good work ALAFA has left and provide a laboratory service to the HIV patients in the factories and others if funds allow.
The basic needs to monitor the progress of people on HAART are;
ALT to monitor the liver health
Creatinine to monitor the kidney
Full blood count to monitor the bone marrow's function
CD4 to monitor immunological recovery
Viral load count to monitor the effectiveness of the anti- retrovirals.
Other tests like cholesterol, triglycerides, urea, amylase, GGT, blood glucose, pregnancy tests, urine protein test may become necessary in some of the patients.
The plan is to provide the basic laboratory service to support the ongoing HIV care in the factories and any other patients we will deem in need.
We intend going for laboratory equipment rental which has the big advantage of no heavy initial cash investment and also putting the much needed and expensive repairs on the company renting the equipment. The equipment is replaced if non functional, which if we have purchased would mean buying a new machine or the program coming to an abrupt end.
Currently it cost about R 3,500 to R5000.00 per month for rental.
The average cost of the tests


| | |
| --- | --- |
| Test | Cost [Rand] |
| ALT                                       | 70.00 |
| Creatinine | 70.00 |
| Full blood count | 135.00 |
| CD4                                       | 100.00 |
| Viral load | 650.00 |
| TOTAL PER PATIENT | 1025.00 |

We may be able to push the cost down if we run many samples, as the companies renting the machines charge the cost of reagents according the volumes purchased.
These tests are done every 6 months from the onset of treatment and when patient is stable once a year.
The laboratory technician/s will need some stipend of R5000.00 to R6000.00 a month.
This is the initial sketch which we can develop as we go.